Apply Today
Apply today and a highly-experienced GL Financial mortgage loan consultant will get back to you shortly.
Loan Process
Our process is built to give you a quick pre-approval for almost any financing situation and a painless closing.
Our Loan Options
GL Financial offers the full range of loan products including jumbos, FHA, VA and interest-only options.
At GL Financial We Deliver A Hassle-Free Loan Process!
Whether you are shopping for your first home or moving up to a larger, more expensive one,
we believe you deserve to enjoy the pleasure of buying your new home.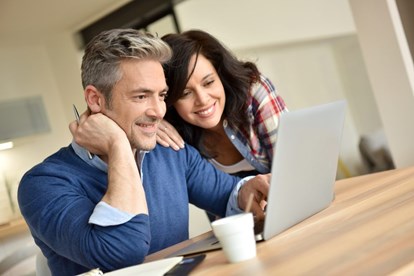 Apply For Your Loan Online
Once you apply, a GL Financial Mortgage Loan Consultant will get back with you quickly to discuss interest rates, closing costs, and the best loan program for you. They'll also go over your loan application information and advise what documents will be required from you to issue an approval.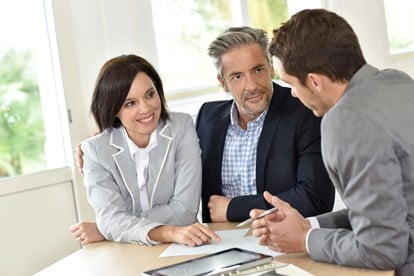 Pre-Approval
A mortgage pre-approval is the process where your lender reviews your finances to determine if you are financially able to buy a home and how much you can afford. When this process is complete, you'll receive a preliminary commitment document, which is your official pre-approval that can be provided to your Realtor or builder.
It's important to note that a mortgage pre-approval is not the same as a pre-qualification. Pre-qualification is a much looser estimate of how much you could spend on a home because it's generally based on a quick phone call where you provide financial estimates. For this reason, it's not regarded as highly as a pre-approval.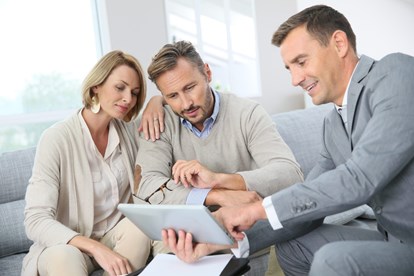 Loan Processing
Your loan processor gathers all necessary documents from you and third parties (e.g. appraisals and title reports) to prepare your loan for submission to the underwriter for approval. He/she will be your main contact during the processing of your loan through your closing date.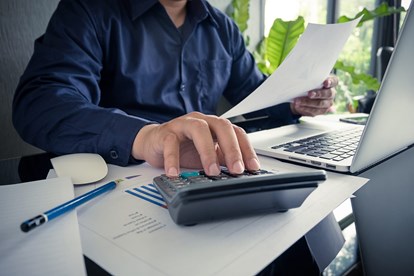 Underwriting
The underwriter issues the approval on your loan after reviewing your income, employment, credit history and assets. He/she is required to follow published lending rules when determining if a loan can be approved.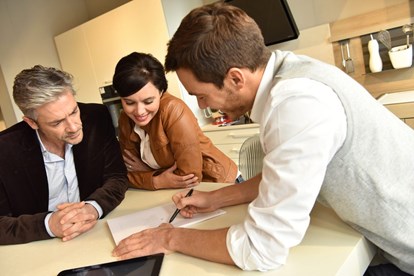 Approval
When the underwriter approves a loan, there are generally conditions they require the loan processor and the borrower to provide. Examples include borrower explanation letters for certain circumstances, or clarifications from the appraiser regarding the property. Your loan processor will advise you regarding any information required from you and guide you every step of the way.
Closing
Once all underwriting conditions have been satisfied, your loan is marked "clear-to-close" and is moved to the GL Financial closing department. Your loan processor will advise you when this step occurs.
The closing department prepares the closing documents and sends them to the title company. GL Financial will provide you with the final closing figures (via the Closing Disclosure) and the title company will confirm the date/time for the closing. Now it's closing time!
You'll bring the required funds for closing via a cashier's check or wire transfer (check with your title company for exact requirements) and sign the required documents including the Note, Mortgage and Federal disclosures. Your loan is done, congratulations!
Why Wait? Get started with your loan application.
GL Financial Offers A Wide Selection Of Loan Options
GL Financial works with numerous banks to offer you the best possible rate based on your loan profile. So, count on getting the rate you deserve.
Jumbo Loans
Jumbo loans are loan amounts that exceed $766,550
Portfolio Loans
Portfolio loans are retained by the lender and not sold on Wall Street or through FHA/VA.
Foreign National
Loans for borrowers who are not residents of the United States.
First Time Homebuyers
Loans for borrowers whom have not purchased or owned a during the past three years.
Fixed Rate Mortgages
The principal and interest portion of your payment never changes.
Low Down Payment
Conserve your cash with a low down payment loan.
FHA Loans
FHA home loans are insured by the Federal Housing Administration.
VA Loans
VA helps Service members, Veterans, and eligible surviving spouses become homeowners.
Adjustable Rate Mortgages
ARMs can offer lower rates and payments in the initial years of your mortgage, with…
GL Financial works with numerous banks to offer you the best possible rate based on your loan profile.
CONTACT US
Please fill out this form to initiate contact with GL Financial Services. Once you click submit, a GL Financial Mortgage Loan Consultant will be in touch shortly.
info@glfinancialservices.com
1600 Sawgrass Corporate Parkway, Ste 150 Sunrise, FL 33323